Wiper & True / Sharing Is Caring / 4.8% V
I'M IN THE DEAL
SHOP 3 FOR £10
NB:
Discount codes won't work with multibuy deals.
This is a Belgian Blonde (View Untappd)
(3.524) / ABV 4.8%
---
Wiper & True says:
'Wipers Times Blond (formerly known as Wipers Times 14) is a blond beer of high fermentation, brewed with 4 grains, 4 herbs and only local hops. The name of the beer is a reference to the 'trench gazette' which was printed in the 'Kazematten' by British Soldiers during the First World War. It was printed on a printing press they salvaged from the ruins of the destroyed city of Ypres. Wipers is the nickname soldiers gave to the city of Ypres, deliberately mispronounced as Wipers. One of the herbs that is used to flavor the beer is the seed of the medicinal Saint Mary's Thistle, also called 'blessed thistle'. This thistle can be found on the front page of the newspaper and on the label of the beer. 14 stands for the density of the beer (14° Plato).'
Brewed in Ypres, Vlaanderen
44cl Cans
Rating correct as of 15/08/2022
---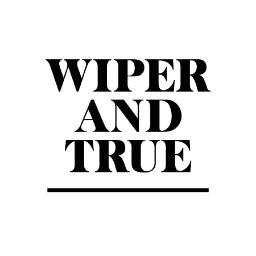 Standard shipping is £6
Free on orders over £50 or stash until you qualify.