Wild Weather / Blue To A Goose / 5.9%
This is an IPA - Milkshake (View Untappd)
(3.414) / ABV 5.9%
---
Wild Weather Says:
'Blueberry Milkshake IPA that is every bit as fun as its name. Loaded up with 120kg of blueberry pureé, a hit of Madagascan vanilla, plenty of lactose and enough flaked oats to feed an army of horses, is it any wonder that some of you are left searching for any trace of the long buried 'IPA' element? It's in there somewhere, drowning silently under a sea of fruit. No geese were harmed in the making of Blue to a Goose… but the blueberries were not so lucky. Quite a lot of blueberries were harmed.'
Brewed in Reading, England
37.5cl Bottle
Rating correct as of 19/07/2021
---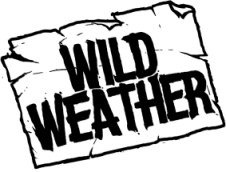 Standard shipping is £6
Free on orders over £50 or stash until you qualify.