Verdant Brewing Co / Combined Whimsy / 4.7%
Crispy Pale Ale with Some Proper Noticeable Bitterness.
Verdant Brewing Co Says:
'We've been hankering after a really crisp pale ale with some proper noticeable bitterness. So much so that we've now made one! A neutral highly attenuating yeast strain, wheat heavy super pale grist and some particularly lovely lots of Centennial, Chinook and Motueka help make this beer a super solid quencher on a hot day. An excellent counter point to our fuller and sweeter pales when mowing your lawn...for example.'
This beer has an Untappd rating of 3.65 as of 09/11/2020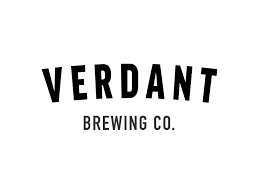 Brewed in Penryn, England
We charge £6 shipping and deliver next working day as standard.*
Free on orders over £50. 
*View our delivery information for full terms.