Vault City / SIPA V3 / 8.0%
Nelson and Vic's Secret Hops Shine in this Juicy Sour IPA.
Vault City Says:
'It's time for version THREE (not counting v2.5) of our Sour IPA series and we are STOKED to share this one with you! We tampered heavily with our fermentation schedule, mixed culture, hopping regiment and grist profile this time round for a completely new experience from our SIPA range to date. Huge hits form the antipodean dreams that are Nelson Sauvin and Vic's Secret are a tropical paradise on the nose. The bitterness is assertive yet balanced on the palate. Lingering tartness from our mixed culture boost the pineapple and mango skin hop flavours in all their mouth-watering glory.'
This beer has an Untappd rating of 3.86 as of 28/09/2020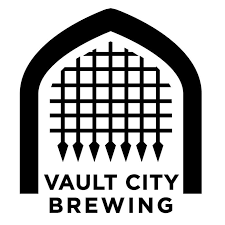 Brewed in Dundee, Scotland
We charge £6 shipping and deliver next working day as standard.*
Free on orders over £50. 
*View our delivery information for full terms.