Vault City / Raspberry Session Sour / 4.5%
Sweet and Sharp Session Sour Packed with Fresh Scottish Raspberries.
Vault City Says:
'We're back with the low abv sour treats from our Session Sour range, this time in tart raspberry! Scottish raspberries are renowned for their sweet and sharp flavour which this beer delivers in droves! As ever, striving for balance and drinkability this beer is equal parts jam and juice. 250 grams per litre of locally sourced Scottish raspberries in a 4.5% glassful. Seek out the last summer rays and settle in for a sour session.'
This beer has an Untappd rating of 4.17 as of 28/09/2020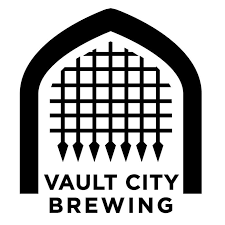 Brewed in Dundee, Scotland
We charge £6 shipping and deliver next working day as standard.*
Free on orders over £50. 
*View our delivery information for full terms.