Vault City / Farm To Fermenter - Blueberry / 6.5%
Super Fresh Scottish Blueberries in a Mixed Ferm Modern Sour.
Vault City Says:
'Fruit from farm to fermenter in under 24, this one is fresh blueberries from Peter Marshall Farms just 16 miles from the brewery.'
This beer has an Untappd rating of 4.04 as of 06/09/2020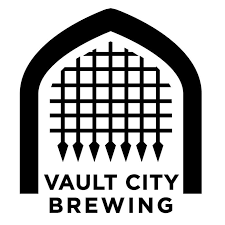 Brewed in Dundee, Scotland
We charge £6 shipping and deliver next working day as standard.*
Free on orders over £50. 
*View our delivery information for full terms.