Siren Craft Brew / Caribbean White Chocolate Pancake Stack / 7.4%
This is a Stout - White (View Untappd)
(4.002) / ABV 7.4%
---
Siren Craft Brew Says:
'Our white stout pours with the golden shine of maple syrup, perfect for the drizzled pancake inspiration. Having learned lots from two previous creations, this is a supergroup of a beer. Taking out some of the darker malts gives more room for the expression of incredible bourbon maple chips. These are oak chips from barrels previously used to age whiskey, then a second use of maple syrup. Yes, it's a real thing and no, we can't believe our luck either. Espresso, sourced with the help of our local heroes Anonymous, gives us a touch of bitterness to balance out all the inherent sweetness in the beer, at the same time adding back in some of the roastiness that the more heavily roasted malts would normally provide. It's the perfect counterpoint to keep this white stout drinkable and moreish.'
Brewed in Finchampstead, England
33cl Can
Rating correct as of 22/11/2021
---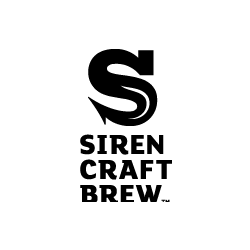 Standard shipping is £6
Free on orders over £50 or stash until you qualify.