Pressure Drop / Tomorrow's World /
Soft, Hazy and Tropical New England Pale Ale.
Pressure Drop Says:
'Assemble your finest hops and let's hit the road. We're heading to the future, baby! Don't need no ticket for this journey... Where we're going there are no roads.... It's a brave new world out there! Better buckle up! 3...2...1...BLAST OFF! Mosaic, Citra, Simcoe, Amarillo + London Ale 3. Soft, Hazy, Tropical, Delicious.'
This beer has an Untappd rating of 3.97 as of 12/10/2020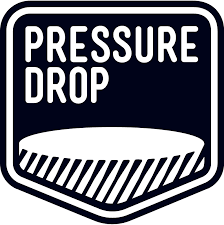 Brewed in London, England
We charge £6 shipping and deliver next working day as standard.*
Free on orders over £50. 
*View our delivery information for full terms.