Pilton Cider / Ten / 6.0%
Special Birthday Blend Dry Keeved Cider.
Pilton Cider Says:
'It is 10 years since Pilton Cider was born - so to mark the occasion we have blended something special; a dry keeved cider called TEN. Starting with a beautiful clean bittersweet keeved cider from 2019, we blended in smooth low tannin 2018 Jonagold and then carefully added flavour layers from multiple barrel-aged batches. The result is a complex, full-bodied, dry cider. A perfect accompaniment to roast lamb or robust beef stew.'
This beer has an Untappd rating of NEW as of 26/10/2020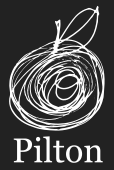 Brewed in Shepton Mallet, England
We charge £6 shipping and deliver next working day as standard.*
Free on orders over £50. 
*View our delivery information for full terms.