Pilot Beer / Peach Melba Sour / 4.3%
Peach Melba Dessert Inspired Fruit Sour.
Pilot Beer Says:
'A refreshingly approachable sour inspired by the classic Peach Melba dessert. Fresh peach and raspberry, with vanilla and lactose bringing delicious, ice-creamy sweetness.'
This beer has an Untappd rating of 3.78 as of 26/10/2020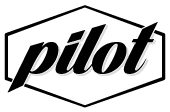 Brewed in Edinburgh, Scotland
We charge £6 shipping and deliver next working day as standard.*
Free on orders over £50. 
*View our delivery information for full terms.