Pilot Beer / Mochaccino Stout / 5.5%
Huge-Bodied, Full-Flavoured Milk Stout.
Pilot Beer Says:
'Winner of the Bow Bar's 2014 Dark Beer Challenge, Mochaccino Stout is a huge-bodied, full-flavoured milk stout, flavoured with coffee roast to our exact specifications, raw and roast organic cocoa nibs and Tahitian vanilla. A rich, comforting pint of luxury.'
This beer has an Untappd rating of 3.86 as of 26/10/2020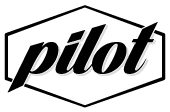 Brewed in Edinburgh, Scotland
We charge £6 shipping and deliver next working day as standard.*
Free on orders over £50. 
*View our delivery information for full terms.