Pilot Beer + BrewDog Lothian Road / Cocoa Morello / 7.1%
Sweet Chocolate Milk Stout with Sour Morello Cherries.
Pilot Beer Says:
'Collabfest 2019 Morello Cherry Chocolate Milk Stout brewed in collaboration with BrewDog Lothian Road (Edinburgh) and Pilot. Sweet chocolate milk stout with sour morello cherries infused with roasted cocoa nibs, vanilla and lactose.'
This beer has an Untappd rating of 3.95 as of 26/10/2020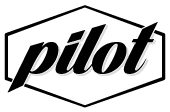 Brewed in Edinburgh, Scotland
We charge £6 shipping and deliver next working day as standard.*
Free on orders over £50. 
*View our delivery information for full terms.