Pilot Beer / An IPA / 6.0%
Juicy and Fruity New Scotland IPA.
Pilot Beer Says:
'The winner of 2017's Replicale competition, this was our interpretation of the challenge "Create a New Scotland IPA". A mix of malted oats and barley, then dry hopped both during active fermentation then once fermentation is complete. A juicy, Starburst of a beer.'
This beer has an Untappd rating of 3.8 as of 26/10/2020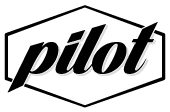 Brewed in Edinburgh, Scotland
We charge £6 shipping and deliver next working day as standard.*
Free on orders over £50. 
*View our delivery information for full terms.