Northern Monk / Patrons Project 11.03 Lord Whitney - Lord Of Misrule / 13.0%
We charge £6 shipping and deliver next working day as standard.*
Free on orders over £50. 
*View our delivery information for full terms.
Rich, Warming Oat Wine Conditioned on Orange Zest and Sri Lankan Cinnamon Sticks.
Northern Monk Says:
'Our third collaboration with Lord Whitney is inspired by the flavours and traditions of merriment and mischief associated with the winter season. Taking influence from drinks such as wassail and mulled wine amongst other things, we put together this rich, warming oat wine. With the goal to brew something strong, sweet and malt-forward, we decided to move past the more traditional barley wine, and instead base our recipe around oats, which as well as being good for improving mouthfeel in NEIPAs, bring a nutty, honey-like flavour and an earthy, seasonal spice when used in high volumes. Using a mix of malted and naked oats, we backed up with some barley and maize to help boost extraction and add an extra element of complexity, bringing with it flavours of lightly toasted bread, corn, and a touch of caramel sweetness. Double-mashed, and with added sugars to boost the fermentables in the wort, at the end of the 10-day fermentation we transferred the beer to condition on 15g/l of orange zest and Sri Lankan cinnamon sticks for two weeks, until the flavours balanced with the spicy, silky base beer.'
This beer has an Untappd rating of NEW as of 21/12/2020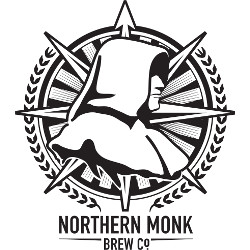 Brewed in Leeds, England