Northern Monk / New World IPA / 6.2%
Modern Take On A Classic, Full Strength IPA.
Northern Monk Says:
'A descendant of October beer, India Pale Ale is now one of the most popular styles in the world. Originally brewed in the 1700s by Hodgsons Bow Brewery in London and exported to India by the East India Company. This beer has been through a 300 year evolution. Our New World IPA uses a combination of US, Australian and British hop varieties and is inspired by the hop ratios and techniques originally used.'
This beer has an Untappd rating of 3.72 as of 06/09/2020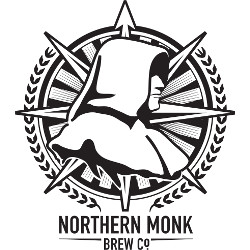 Brewed in Leeds, England
We charge £6 shipping and deliver next working day as standard.*
Free on orders over £50. 
*View our delivery information for full terms.