Northern Monk + Mikkeller + Coffee Collective / Patrons Project 7.07 Esben Bøg Jensen - Tæppefald / 9.5%
Imperial Coffee Stout Collaboration.
Northern Monk Says:
'For the final beer in our series with Danish photographer Esben Bøg Jensen, we felt it was only right to work with a heavyweight of the Danish beer scene to ensure this gold edition's worthy of its title. Mikkeller were straight on board with the idea and we quickly settled on an imperial stout as a suitable climax to the series. From this start point, we decided that we would look to select a coffee to infuse with the beer, one that would both accentuate and add to the malt flavours. On Mikkel's recommendation, we got in touch with the fantastic Copenhagen-based Coffee Collective who were equally keen to get on board. They supplied us with their Kenyan Kieni beans, roasted to an espresso specification to bring out some extra sweetness and gentle bitterness alongside notes of caramel, liquorice, dark berry, and rhubarb. The base stout is brewed with a high portion of Château Chocolate malt, backed up by touches of chocolate rye and roast barley to add a touch of more intense roast character to the back end. Rounded out with flaked oats, we also used a range of crystal malts to bring out hints of dark berry and dashes of sticky toffee, then further bulked out the body with maltodextrin, and finally whirlpool hopped with mosaic.'
This beer has an Untappd rating of 4.18 as of 09/11/2020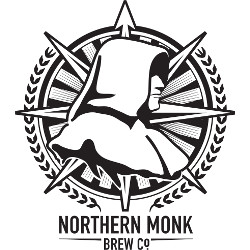 Brewed in Leeds, England
We charge £6 shipping and deliver next working day as standard.*
Free on orders over £50. 
*View our delivery information for full terms.