Jiddler's Tipple + Exale Brewing / Flying Saucer Sour / 4.5%
This is a Sour - Other (View Untappd)
(3.228) / ABV 4.5%
---
Jiddler's Tipple + Exale Brewing Says:
'A rhubarb and strawberry tongue twister. Exale x Jiddler's Tipple Collab Flying Saucer? Why for you call it this? Well, it's not a UFO flying saucer. It's those sherbety flavour bombs wrapped in rice paper you used to consume in great quantities as a child. We wanted to make a fruity sour using rhubarb and strawberries. We used Lallemand Philly Sour (Lachancea) yeast. It's a pretty funky yeast that is actually derived from bees and wasps (WAAAH!?) and produces a well balanced sourness. After a few iterations balancing the sweet and sour we ended with something that (we think) tastes kinda like a flying saucer! Whatever you think it tastes like, we hope you enjoy it. Cheers!'
Brewed in London, England
44cl Can
Rating correct as of 28/03/2022
---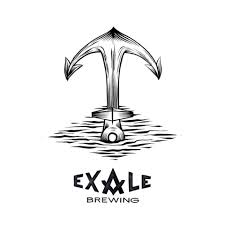 Standard shipping is £6
Free on orders over £50 or stash until you qualify.