Northern Monk / PATRONS PROJECT 16.06 HAZE OUTDOORS // YORKSHIRE TILL I DIE // DDH ENGLISH IPA / 6%
Sorry, this item has already sold out
This is a IPA - English (View Untappd)
(3.75) / ABV 6%
---
Northern Monk says:
'Since Haze has spent the summer walking the hundreds of miles of trails that cover the British countryside, we decided it would be appropriate to brew something that celebrates UK brewing and ingredients in equal measure For this English IPA w've selected our favourite of the newer UK hop varieties that have become available to brewers over the past few years in the shape of Jester, Ernest and Admiral. The former in particular is winning a lot of fans with its dark fruit and underlying melon and mango notes which result in a profile unexpectedly similar to US favourite Mosaic. These flavours take the lead and are backed up by notes of pithy tangerine, elderflower and peach from the supporting Ernest and Admiral. For the base, w've put together a grist which straddles elements of English and US West Coast IPA, with a pale barley foundation enhanced by munich malt, the caramel and sticky toffee notes of the lighter crystal malts and rounding, mouthfeel-building contributions of some flaked oats and wheat.'
Brewed in Leeds, West Yorkshire
44cl Cans
Rating correct as of 12/09/2022
---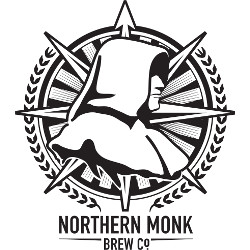 Standard shipping is £6
Free on orders over £50 or stash until you qualify.