Ascension Cider / Into the Jetstream / 3.8%
I'M IN THE DEAL
SHOP 3 FOR £10
NB:
Discount codes won't work with multibuy deals.
This is a Cider - Other Fruit (View Untappd)
(3.692) / ABV 3.8%
---
Ascension Cider Says:
'At Ascension, we've always been in the business of producing a range of cider and fruit blends and we've never been shy about adding some tart fruits to a juicy cider to create a balance of acid and sweetness. But what if we pushed it a little more? What if we went… Sour. The opportunity arose to get our hands on some Cranberry. These tart, dry and downright delicious berries inspired us to blend something with a large dose of cider from our acid-heavy tank, minimal fresh apple juice and a lot of cranberries. What resulted was exactly what we wanted. Fresh green apple, tart cranberry and that classic dry finish. Smashable, and at 3.8% abv, it was perfect for summer barbecues, pub gardens and late night beach chills. Into The Jetstream was named for a boundary pushing balloon flight. In January 1991, Per Lindstrand and Richard Branson ascended into the jetstream to complete the first ever flight across the Pacific Ocean in a Hot Air Balloon. 330ml. 3.8%'
Brewed in Polegate, England
33cl Can
Rating correct as of 11/07/2022
---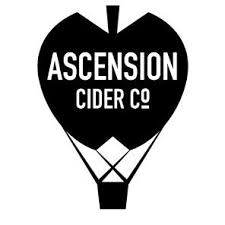 Standard shipping is £6
Free on orders over £50 or stash until you qualify.